In the bustling heart of downtown Bremerton, Washington, two fearless entrepreneurs, Maureen Jann and Holly Moss, have created a haven for dreamers, doers, and go-getters. Spark Commons is not just a coworking space—it's a vibrant community where perseverance and support reign supreme. With a hint of sass and a whole lot of boldness, Maureen and Holly have built more than just a business; they've cultivated a space where entrepreneurs can thrive, fueled by the power of connection and determination.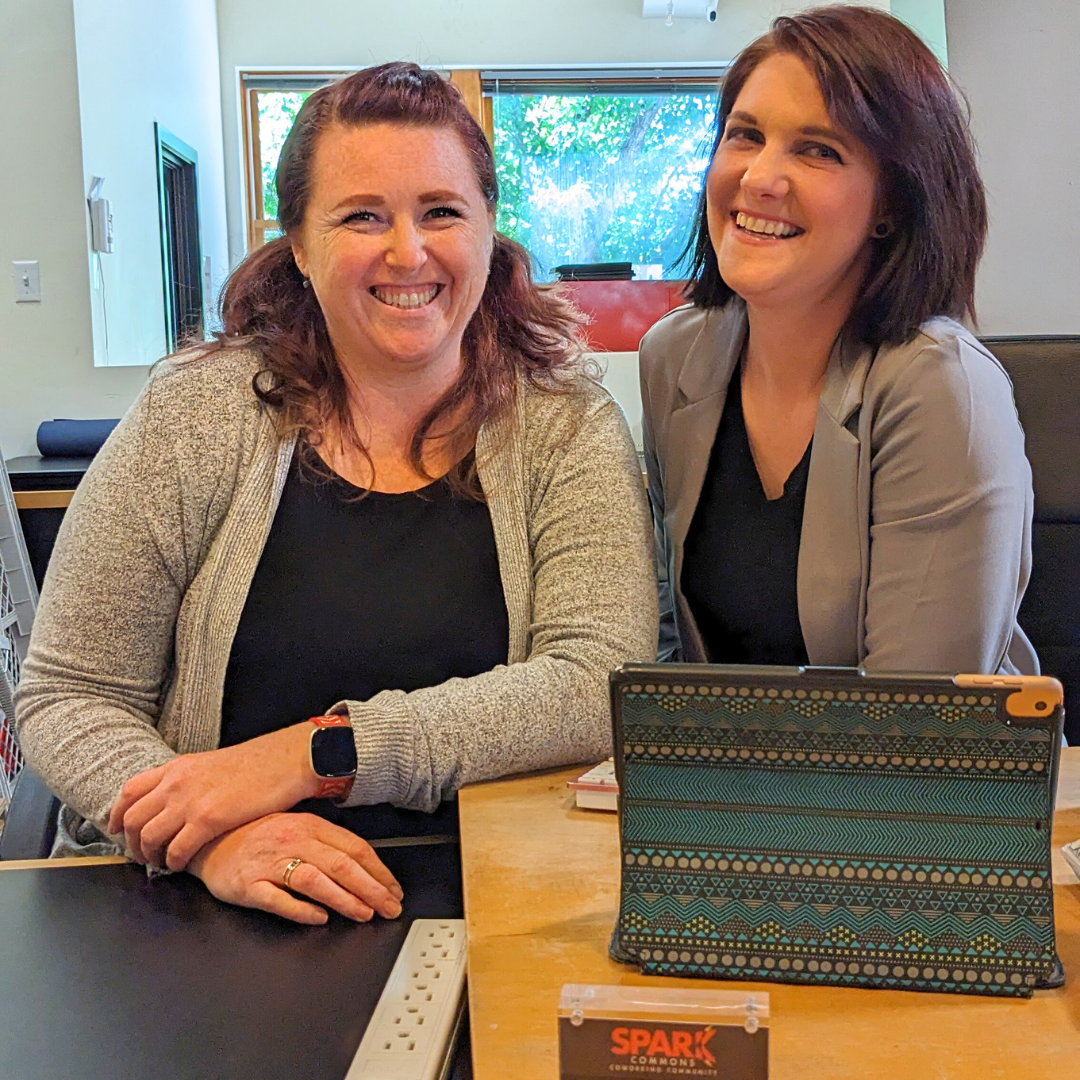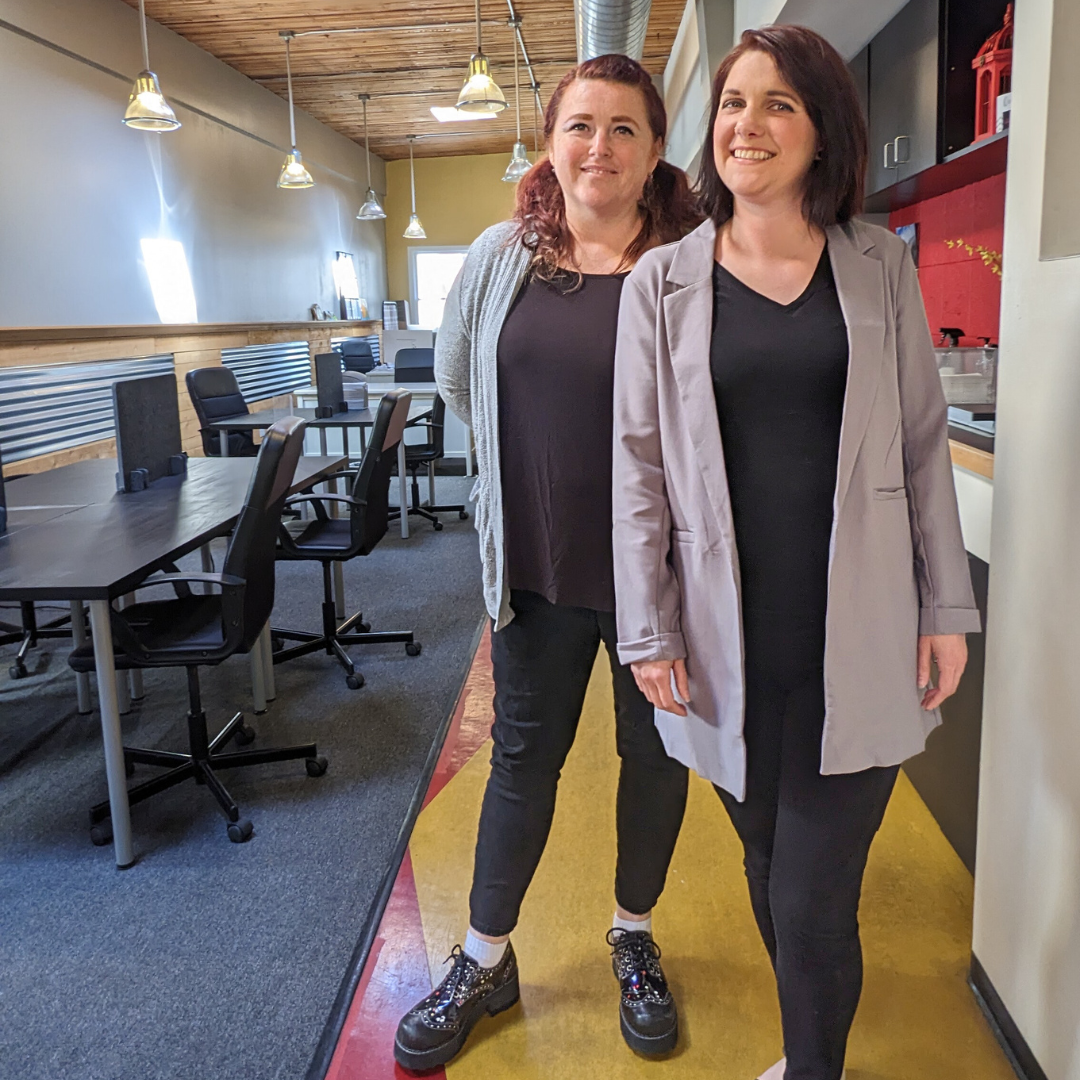 Love is a Battlefield
Maureen and Holly know a thing or two about love—both in personal relationships and in business. They believe that true love and understanding can only be forged through adversity. They've learned that engaging in those "horrible fights" is when you truly see what someone is made of. It's in those challenging moments that fears and motivations are exposed, leading to deeper connections and acts of love. For Maureen and Holly, disagreements aren't feared but seen as opportunities for growth and understanding.
Self-Love and Bold Decisions
While building a community of passionate individuals, Maureen and Holly have also learned the importance of self-love. They've discovered that taking time for themselves, pursuing hobbies like watercoloring and gardening, and making hard, sometimes tear-inducing decisions are all acts of self-love. Their advice to fellow entrepreneurs? Take a day off, pay yourself a fair wage, and create systems of support within your business. After all, you can't help others if you're running on empty.
Community and Perseverance
Spark Commons is not just a place to co-work in Kitsap; it's a tight-knit community that supports and uplifts one another. Maureen and Holly know just about everyone in the area and are known for their networking prowess. Their passion for fostering connections shines through in their ambassador program, where they invite entrepreneurs to experience co-working even with the tightest of budgets. Spark Commons is a place where big dreams are met with open arms, and the support needed to turn those dreams into reality is readily available.
Business Advice with Sass and Boldness
When it comes to business advice, Maureen and Holly aren't afraid to bring the sass. They insist on hiring an accountant, because, let's face it, numbers aren't everyone's cup of tea. They encourage entrepreneurs to take vacations, rely on their community, and create systems of redundancies to avoid burnout. And if you're a terrible boss to yourself, it's time to allocate some mandatory PTO. They've learned the hard way that running on fumes only leads to a crash and burn. So, pay yourself a fair wage, put your oxygen mask on first, and let the community at Spark Commons be your guiding light.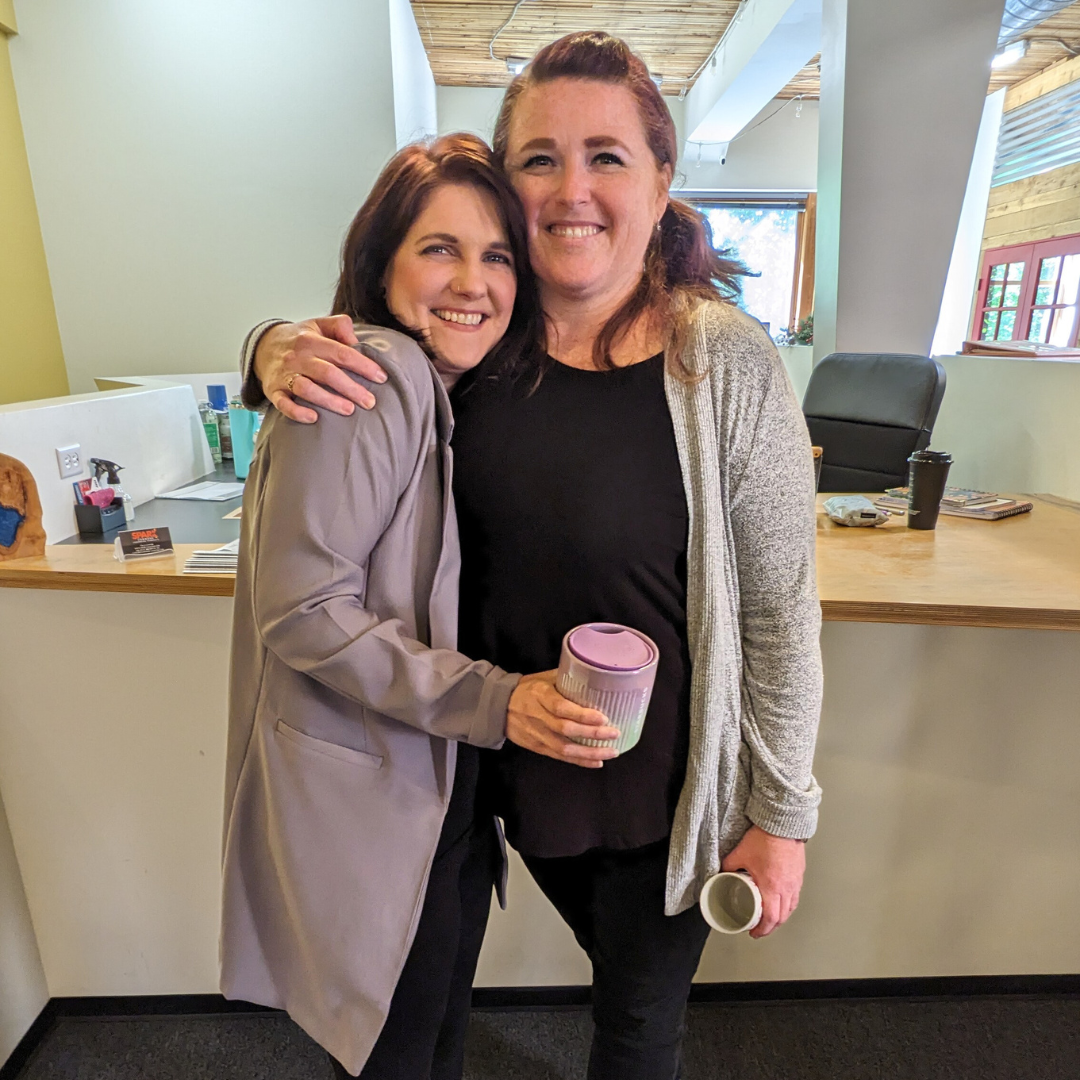 Spark Commons, led by the dynamic duo Maureen Jann and Holly Moss, is more than just a coworking space—it's a testament to the power of perseverance and community. In the heart of downtown Bremerton, this vibrant hub welcomes entrepreneurs with open arms, providing a supportive network and the tools needed to succeed. Through the ups and downs of love, self-discovery, and business ownership, Maureen and Holly have created a space where dreams are nurtured, bold decisions are made, and lasting connections are forged. So, if you're ready to take your business to new heights and be part of an extraordinary community, Spark Commons is waiting to ignite your spark of brilliance.
 Learn more about them at SparkCommons.com. 
Thank you to the Washington State Department of Commerce for being in partnership in powering the Growing Greater Businesses Grant and to our 23rd Legislative District Representative, Tarra Simmons, for securing it!