// GREATER KITSAP CHAMBER
ARMED FORCES DAY FESTIVAL
In 1948, the Bremerton Chamber of Commerce organized a parade honoring Bremertonian John "Bud" Hawk after he was presented with the Medal of Honor for his heroism in World War II. The next year in 1949, Armed Forces Day became a national holiday honoring all branches of service. The Bremerton Armed Forces Day Parade has been running ever since and is the largest and longest running Armed Forces Day Parade west of the Mississippi. Now led by the Greater Kitsap Chamber, this tradition carries on with member businesses, like Title Sponsor Kitsap Credit Union, stepping up to support the parade and festival.
For more than 70 years, the Chamber has hosted this annual parade and festival to celebrate the men and women of the United States Armed Forces on Armed Forces Day. Our community is deeply intertwined with our nation's military and our culture has been enriched by the generations of service members who have called our city and region home.
Every year, 20,000 people come to Bremerton and line the streets to celebrate our local armed forces. They want to acknowledge the service of this all-too-often overlooked part of our community and say thank you…just as the Chamber has done since 1948!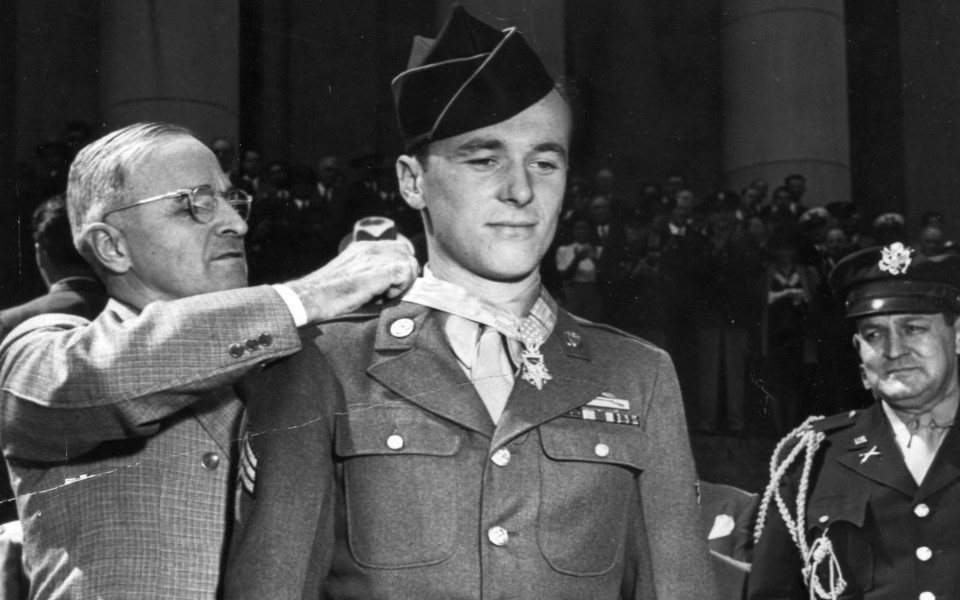 John "Bud" Hawk receives his Medal of Honor from President Harry S. Truman.