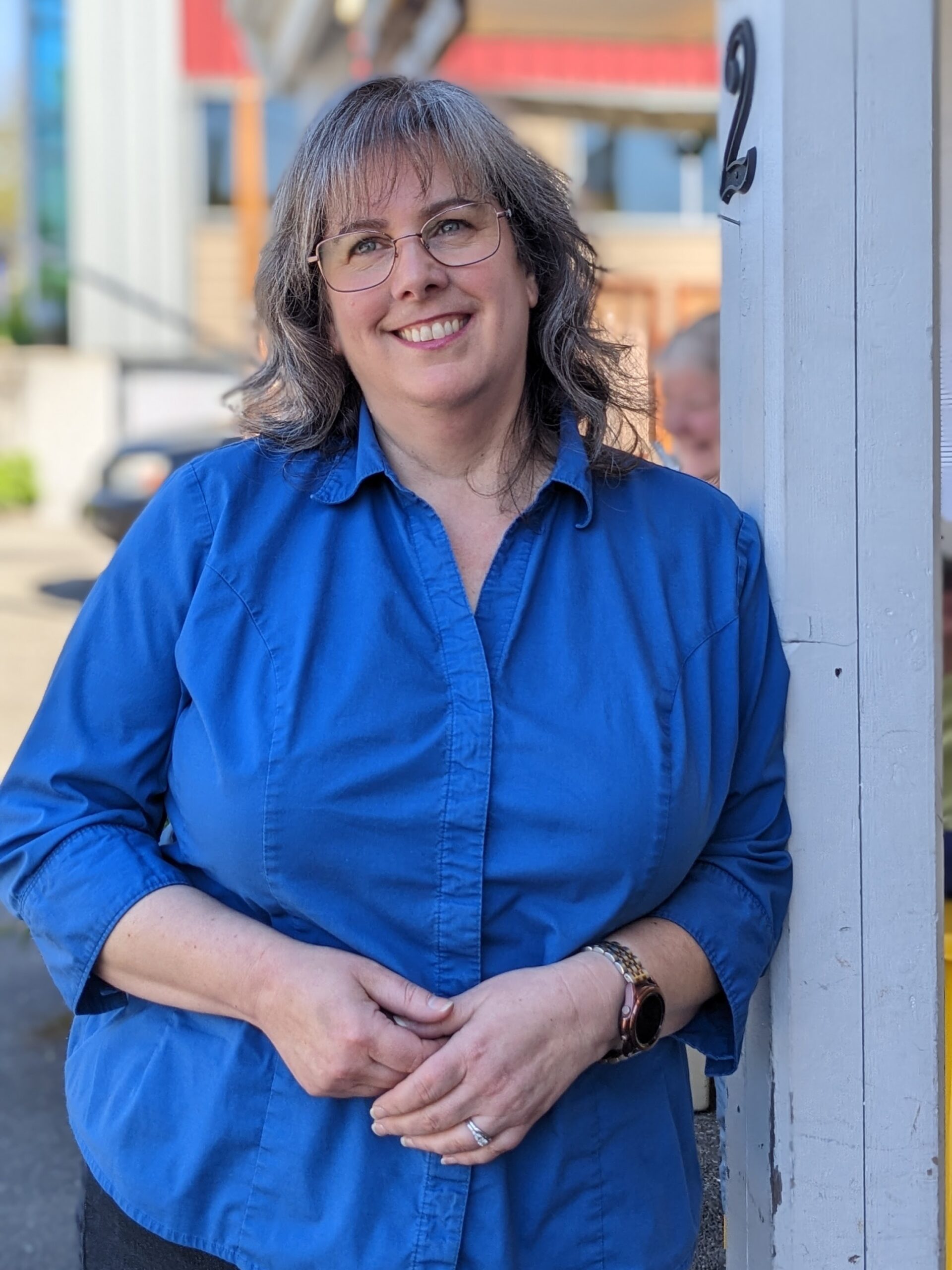 Step into
Monica's Waterfront Bakery Cafe
, nestled in the heart of Old Town Silverdale, and prepare to embark on a remarkable journey. For 17 years, Monica Downen has poured her heart and soul into creating a haven of love, generosity, and community integration. Her unwavering dedication to serving scratch-made baked goods, offering cooking classes, and supporting local businesses has made Monica's cafe a cherished institution in Kitsap. As one of the proud recipients of the "Growing Greater Businesses" grant, powered by the Washington State Department of Commerce and the Greater Kitsap Chamber of Commerce, Monica's story is as unforgettable as the experiences she creates.
An Inclusive Oasis
Monica's cafe goes beyond mere sustenance by participating in the "Suspended Coffees" program. Here, customers can purchase a cup of coffee, and the money is saved as a gift card to aid those in need. This remarkable gesture ensures that everyone, regardless of their financial situation, can enjoy a warm meal. In a society that often forgets the marginalized, Monica's Waterfront Bakery Cafe becomes a sanctuary of inclusivity.
Anchored in Community
Nestled in a navy town, Monica acknowledges the unique challenges faced by military personnel who may struggle to support local businesses due to lower salaries. Yet, she has witnessed the strength of community bonds as the cafe becomes a cherished gathering place for events and celebrations. Monica's Waterfront Bakery Cafe serves as a testament to the unwavering spirit of these everyday heroes.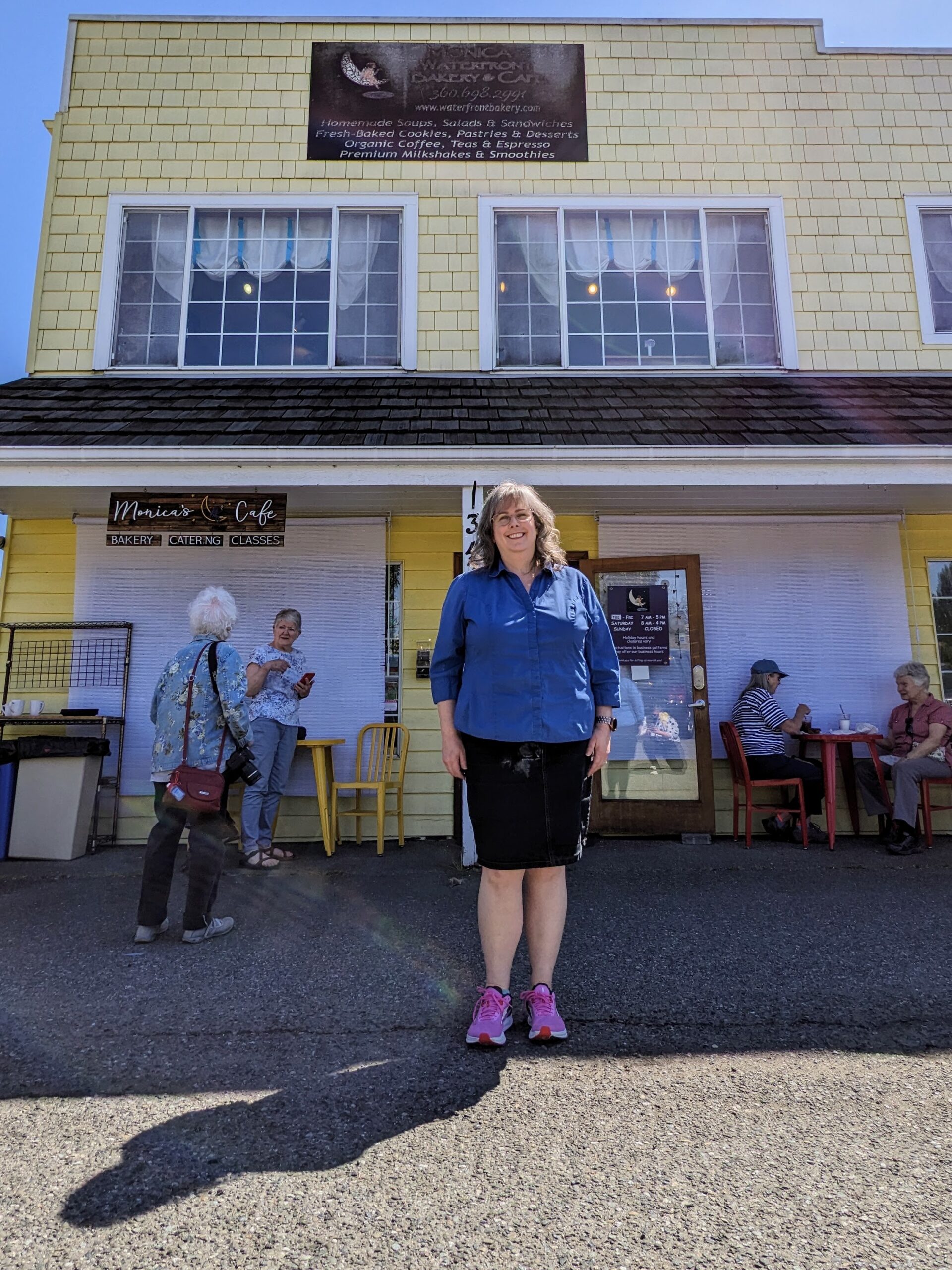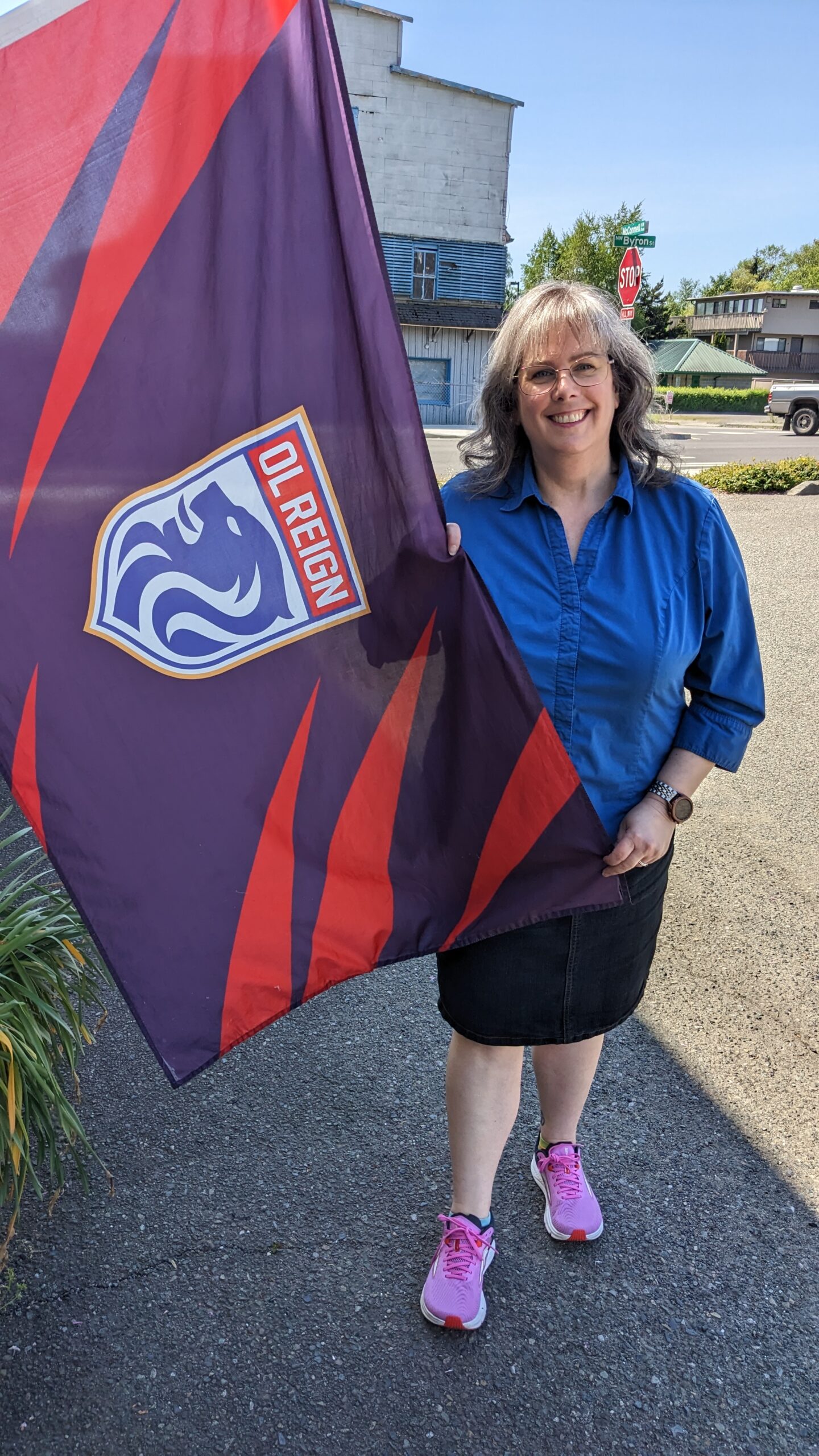 The Call for Support
In the face of the pandemic's uncertainty, Monica and her team embarked on a journey of resilience. Unsure of their restaurant's fate, they refused to be defeated. With the community's unwavering support, they found the strength to keep serving. Despite a heartless landlord, a compassionate community member paid their rent, embodying true compassion.
Inspired by their service, another individual stepped forward, eager to make a difference. They commissioned Monica's team to cook for the rescue mission, nourishing those in need. Acts of kindness poured in, as gift cards were purchased to sustain the restaurant. These gestures became a lifeline when government aid fell short.
With each order, hope flourished. Though restricted by size, they persevered through takeout, supported by a community that refused to let them falter. Thanksgiving reservations canceled by another restaurant led to Monica's team providing meals for those left without plans. The community reciprocated by entrusting them with their Christmas meals—a beautiful exchange of gratitude.
Today, Monica and her team stand tall, a testament to the power of unity. Their journey, marked by uncertainty, is an unforgettable story of community resilience. It reminds us that in our darkest moments, we must lean on one another, extend a helping hand, and uplift those around us.
A Beacon of Authenticity
Monica firmly believes that businesses thrive when they genuinely engage with the community. Superficial approaches may offer fleeting success, but authentic connections create a lasting impact. Monica's Waterfront Bakery Cafe actively participates in community events, supports various causes, and spearheads a matching program for donations to food banks and feeding programs. Their dedication to creative solutions and high-quality products benefits the entire community.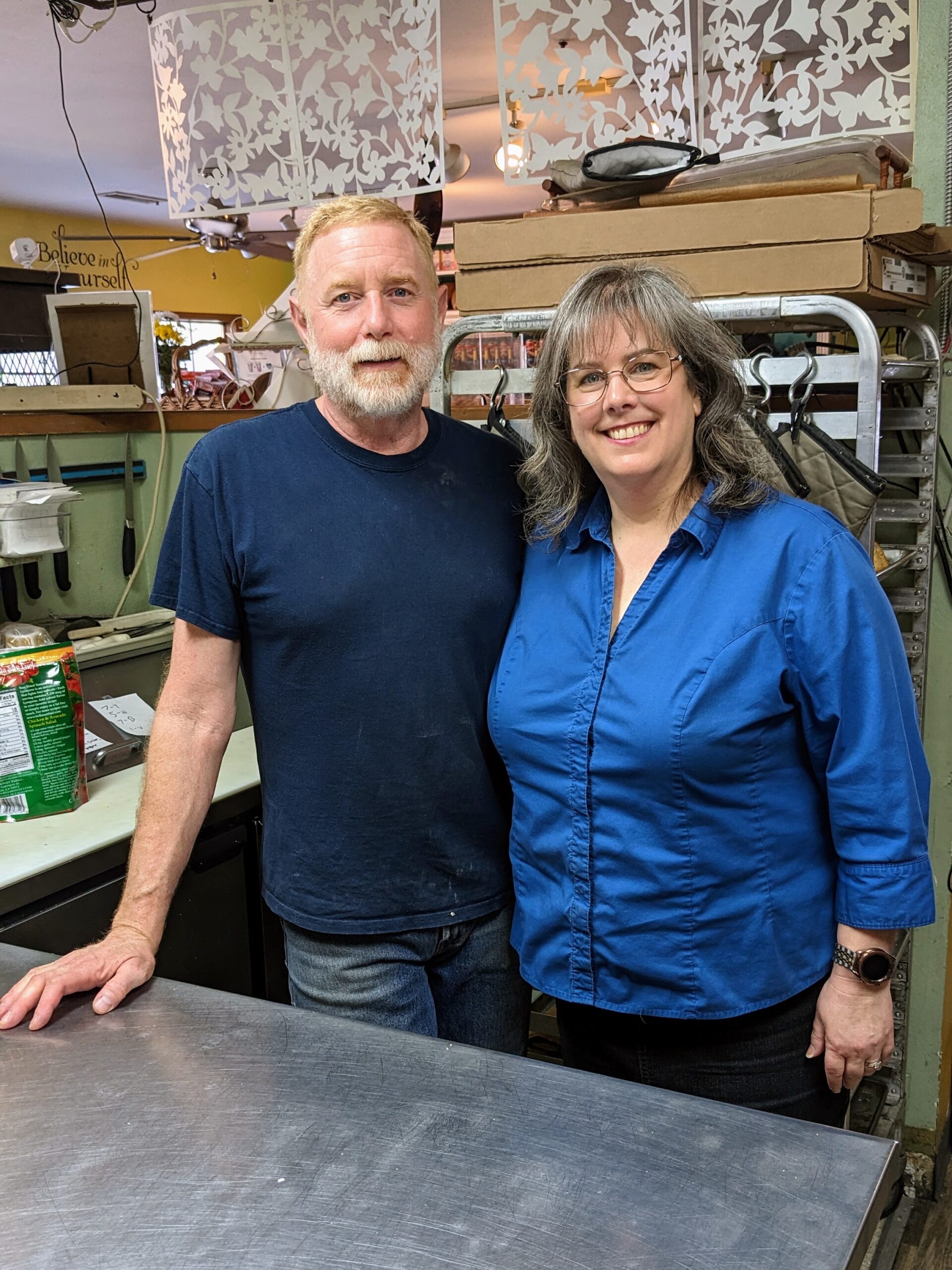 A Glimpse into Monica's World
Monica, a woman with a mouthwatering passion for food, has an unforgettable and captivating story – one can walk away feeling embraced and inspired. From her love for lemons and oysters to her appreciation for beautiful produce and homemade popcorn popped by her husband, she finds joy in the simple pleasures. Monica reflects on the complexities of love and the unwritten rules that guide her marriage. She embraces her uniqueness, expressing herself through sports (did someone say OL Reign and Sounders?) and music. As a great neighbor, she spreads kindness and support throughout her community. Monica's soul is nourished by books, museums, and the wonders of Italy. An introvert at heart, she cherishes her quiet moments and finds solace in boxing.
Monica's journey reminds us to savor life's flavors and embrace our individuality.
Learn more about Monica's Waterfront Bakery Cafe at https://monicascafe.com/.